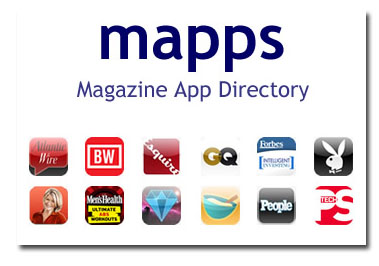 The Magazine Publishers of America (MPA) has launched 'Mapps', a directory of mobile apps created by various magazines and media companies. Currently, there are 120 apps from companies like The Atlantic, Wired, BusinessWeek, and more.
Many of the apps like Epicurious' "Recipes & Shopping List," Vogue's "Stylist," are free while most are paid. The most costly app is the Women's Health "Eat This, Not That!" app, priced at $4.99. MPA has said that the directory is growing and will include apps not only across mobile phones but also e-reader devices like the upcoming Apple iPad. All the apps include links to download them.
To read the full story, click here.