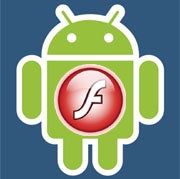 While Apple is not keen to have Flash on its mobile devices, Android is all set to incorporate full support for the multimedia platform. Adobe has officially initiated beta testing of its Flash Player for Android.
Users can sign up to beta test Adobe's Android Flash Player by creating an account and registering themselves on the Adobe website. Â Notifications will be send from Adobe once the public beta becomes available.
Adobe is soon to test an Android version of its Adobe AIR platform. Developers can be a part of that limited beta testing group by applying at Adobe's AIR for Android sign-up page.
Click here for more details.