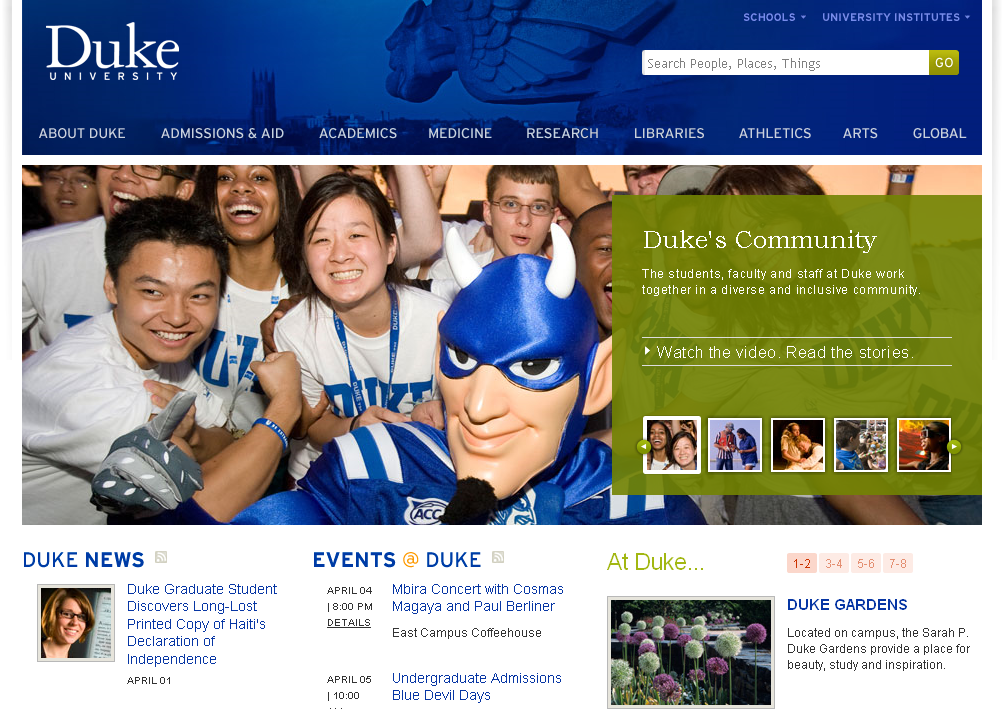 Do not be surprised if you hear that Drupal is being called a 'framework' in addition to being a robust CMS. The Duke University people have effectively followed a decentralized approach to create their departmental website and institutional homepage with Drupal.  The university has their centrally hosted Drupal modules run in a LAMP (Linux, Apache, My SQL, PHP) environment. Drupal has gained immense popularity among the new generation techies despite the launch of various similar products in the market.
One of the primary reasons why Drupal stole attention was its 'power in simplicity' outlook. If you download a basic Drupal version, it does not have much to give. You need to append the add-ons and customize the application in order to meet your requirement. This is a boon for developers and people with technical interest, since it gives you a lot of scope to write your own code and enhance your creative flair. In Drupal, content is stored in a database and files are PHP. This makes the site more resource intensive compared to the ones comprised of flat HTML files. Drupal also contains a number of built-in caching mechanisms which makes it optimization friendly.
Drupal can make your work look good only if you have programmers for your project. Duke University created their Drupal modules with the help of technical expertise. You can explore the versatility of Drupal if you visit their website. Drupal is very flexible and non-rigid compared to other CMSes. The interesting elements of Drupal, like flexibility and robustness has made it one of the big names on the tech platform. Drupal being an opensource application made it even simpler for the savvies to experiment on this ever-updating resource.
To get more details on how Duke University has implemented Drupal, click here.